About Our Attorneys
At the Eberight Law Group, P.C., we know that ensuring compliance with state and local regulations can be a daunting, full-time proposition. When our clients are served with summonses for alleged compliance violations, we get to work making sure liability is either eliminated or reduced to the greatest extent possible under the law. With over 53 years of combined legal experience, the full resources and capabilities of our firm are at your disposal. Our attorneys keep you informed throughout the legal process and ensure that your rights are protected.
Please follow the links below to learn more about our attorneys.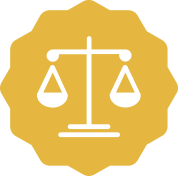 Our law firm is conveniently located near Penn Station in Midtown Manhattan. We offer free consultations and are ready to discuss the unique details of your case. We can be reached at 212-563-9435 or by email.